De langverwachte DC-superheldenfilm The Flash, met Ezra Miller in de hoofdrol, kreeg dinsdag een nieuwe trailer, voorafgaand aan de eerste volledige vertoning op CinemaCon in Las Vegas. The Flash zal het DC-multiversum openbreken door meerdere versies van verschillende iconische superhelden samen te brengen. De eerste trailer onthulde dat er minstens twee verschillende Millers, die Barry Allen speelt, alias de 'Scarlet Speedster', in verschillende dimensies zullen zijn.
In de film reist Barry naar een alternatieve wereld, waar zijn moeder niet is vermoord, om haar dood te voorkomen. Daarbij raakt hij gevangen in een andere realiteit waar geen superhelden zijn. De Barry van de hoofdtijdlijn moet samenwerken met de Barry van een andere wereld, plus de supersterke Kryptonische held Supergirl (Sasha Calle), om generaal Zod (gespeeld door Michael Shannon, die terugkeert uit "Man of Steel" uit 2013) te stoppen.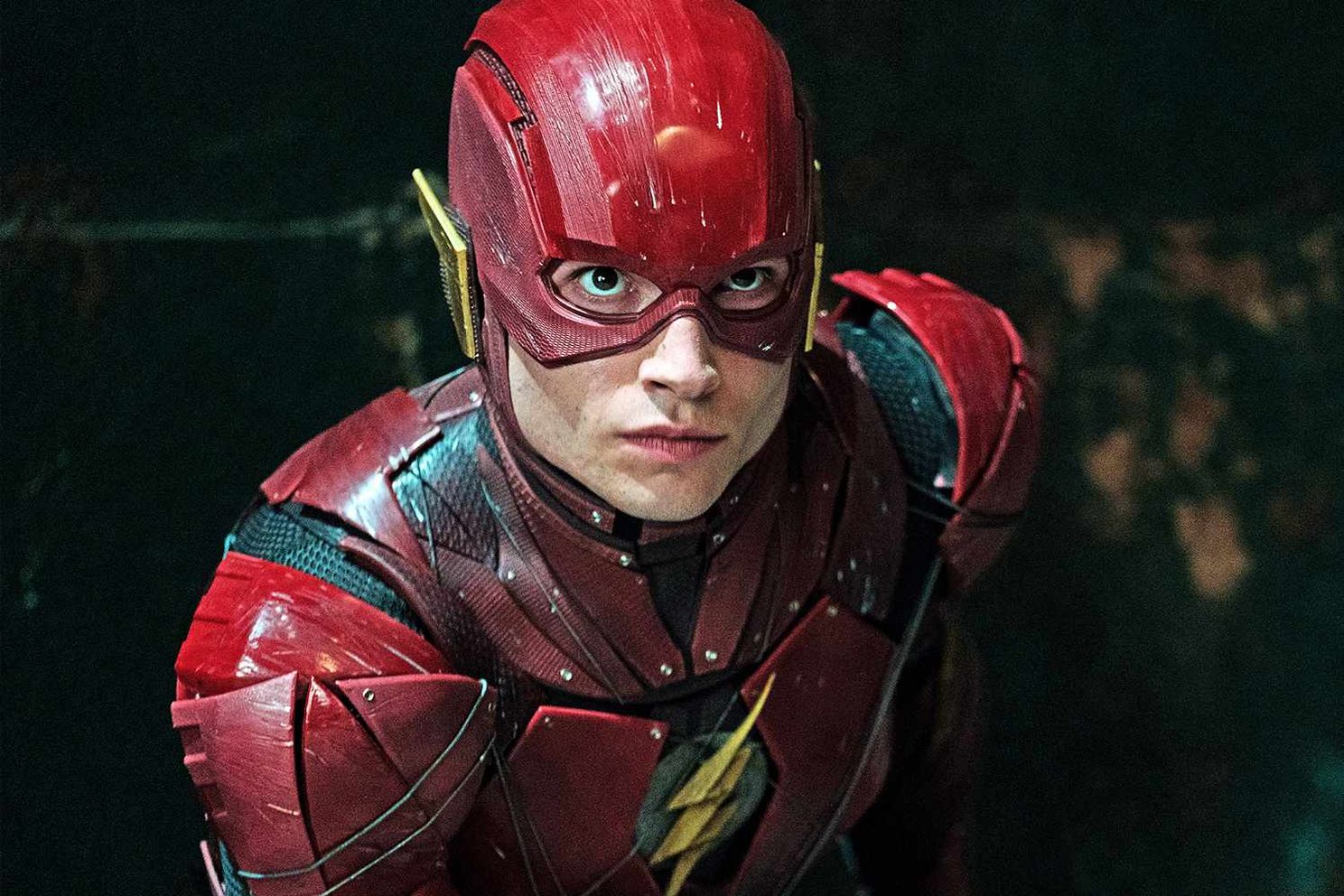 Batman x2
Alsof al deze superhelden nog niet genoeg zijn, verschijnen in The Flash ook twee verschillende Batmannen, de Michael Keaton-versie en de Ben Affleck-versie. The Flash en de Affleck-Batman kruisten elkaar voor het eerst in Batman v Superman: Dawn of Justice uit 2016, en ze hadden elk een cameo in de originele Suicide Squad. Ze speelden ook samen in Justice League uit 2017.
De cast omvat ook Ron Livingston en Maribel Verdú als Barry's ouders, Kiersey Clemons als Barry's liefdesinteresse Iris West en Aquaman-acteur Temuera Morrison terug als Thomas Curry, de vader van Aquaman. De regie is in handen van Andy Muschietti, bekend van de It-horrorfilms. The Flash komt op 14 juni 2023 in de Belgische bioscopen. Maar zoals gezegd, zijn er al een paar gelukkigen die de film konden aanschouwen op Cinemacon in Las Vegas. En de reacties waren laaiend enthousiast. Een opsteker voor DC, nadat enkele van hun laatste producties door sommigen echte 'misbaksels' werden genoemd.
"Beste superheldenfilm ooit!"
Iemand die de film in Las Vegas zag, schreef: "Ik heb net The Flash gezien op CinemaCon. Er zitten dingen in die je niet zult geloven en het laat veel meer zien van Barry Allen's krachten. Het is inderdaad een van de beste films ooit van DC en past mooi als brugverhaal tussen de oude en nieuwe DCEU-franchises. Het is ook de grappigste DC film." Iemand anders zei: "Dit is echt een van de beste superheldenfilms ooit. Geloof de hype! Oh mijn god." Dat belooft! Hieronder kun je alvast de trailer bekijken.