Een unicum in het Marvel Cinematic Universe: het eerste vloekwoord is een feit! Die bedenkelijke eer is weggelegd voor Chris Pratt in Guardians of the Galaxy Vol. 3, die vanaf 3 mei in de Belgische bioscopen te zien is.
Een Marvel-film heeft dus voor het eerst sinds het ontstaan van de superheldenfabriek gezondigd tegen een gouden regel van Hollywood. De eerste f*ck is een feit. Een film die geschikt is voor de ogen een oortjes van kinderen van 13 en jonger mag slechts één vloekwoord bevatten. En bij deze gelegenheid ging het dan blijkbaar ook nog allemaal per toeval.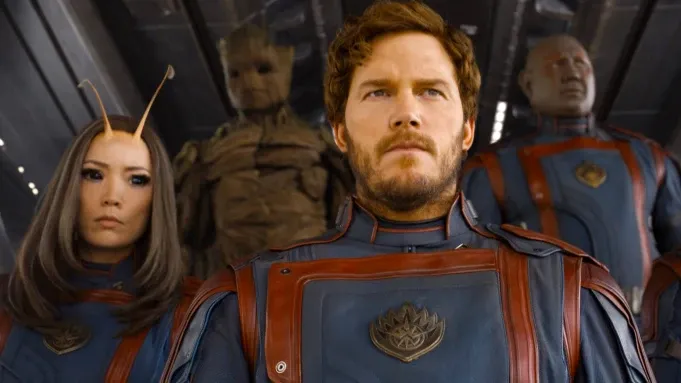 "Het maakt de scène grappiger"
Marvel-bons James Gunn gaf op Twitter een paar woordjes uitleg. "Je mag slechts één vloekwoord hebben per film voor mensen jonger dan 13 jaar. Dat gezegd hebbende, was het allesbehalve gepland," schreef hij. Hij vertelde dat hij Pratt vroeg om het te proberen tijdens de opnames en omdat het de scène grappiger maakte, bleef het erin.
In de beelden die je hieronder kan bekijken, werd de f*ck nog weg gepiept, maar Gunn verzekerde dat wanneer we met z'n allen naar de film gaan kijken, het vloekwoord wel degelijk hoorbaar zal zijn. Of het gevloek voor herhaling vatbaar zal zijn in andere Marvel-films die er zitten aan te komen, dat is dan weer een ander paar mouwen. Het lijkt ons zeer onwaarschijnlijk. Laten we vooral ook hopen voor Marvel dat Guardians of the Galaxy Vol. 3 beter scoort dan de nieuwe Ant-Man, wat geen echt groot succes was.