Ontwikkelaar miHoYo heeft Genshin Impact version 2.8 aangekondigd met de onderstaande trailers en presentatie.
Update 2.8 zal op 13 juli 2022 gratis uitgerold worden. De update brengt een nieuwe personage naar de game namelijk Shikanoin Heizou (5 sterren). Hij is de eerste die geen wapen gebruikt maar zijn vuisten en schoppen laat spreken. Heizou gebruikt het element wind voor zijn unieke aanvallen.
Update 2.8 brengt The Golden Apple Archipelago terug naar de game als een tijdelijk evenement. Dit is een tropisch gebied vol met schatkisten, puzzels, geheimen en vijanden die spelers kunnen verkennen. De ontwikkelaar geeft aan dat The Golden Apple Archipelago veel groter en interessanter is geworden vergeleken met afgelopen jaar. Spelers die deelnemen in het evenement, kunnen een coole nieuwe outfit ontgrendelen voor het personage Fischl.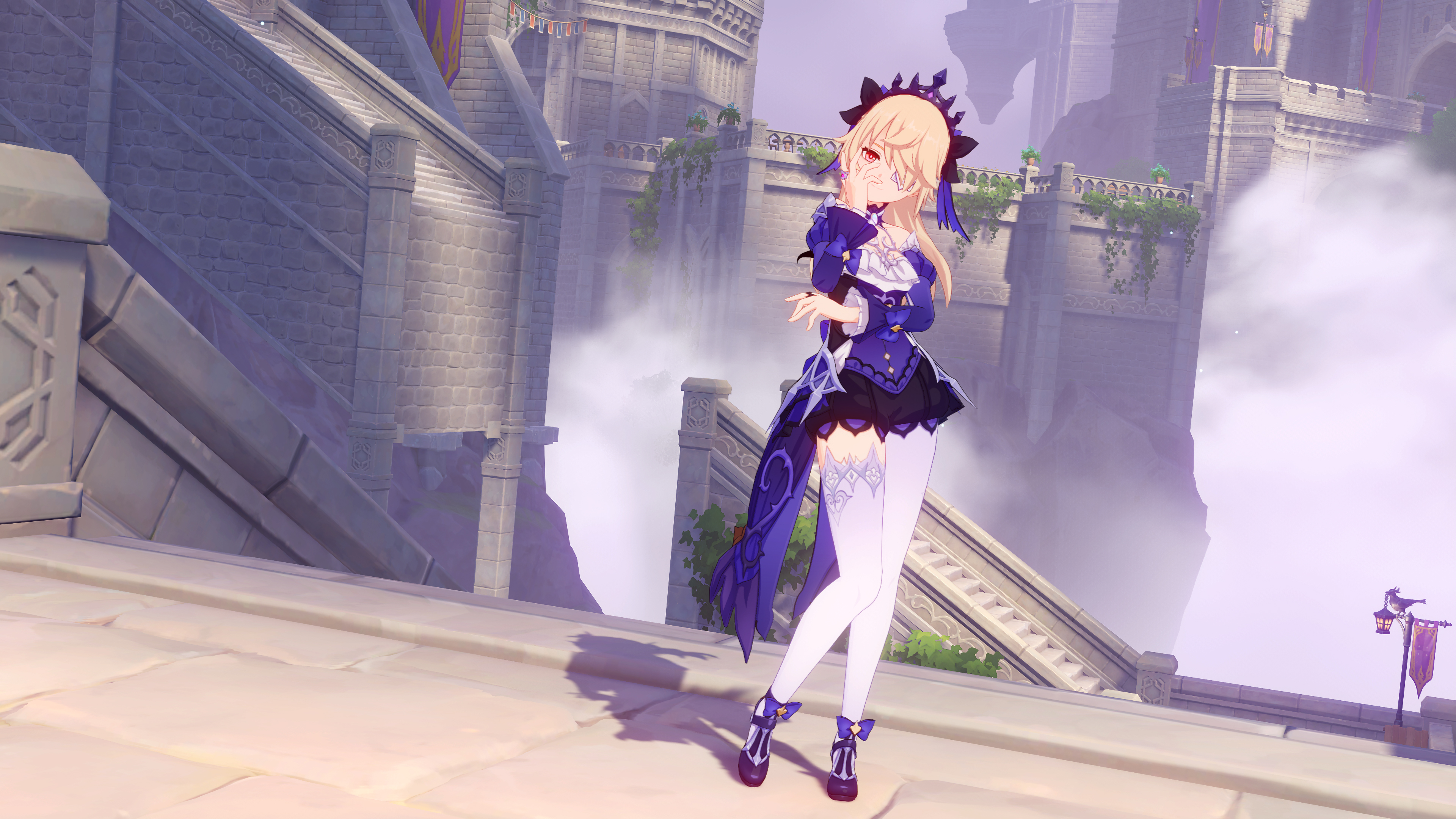 Daarnaast kunnen we uitkijken naar nieuwe story quests, een hangout quests en een heleboel nieuwe in-game events die gedurende de komende weken naar de game komen.
Ontwikkelaar miHoYo heeft om Genshin Impact versie 2.8 te vieren, drie tijdelijke codes gegeven die je in-game kan invoeren voor 300 gratis Primogems en een paar extra's. De codes zijn als volgt:
DTNVKAWBWSF5 (100 Primogems + 10 Mystic enhancement ores)
HA6C2AFBXSZV (100 Primogems + 5 Hero's wits)
WANVJAFAXTER (100 Primogems + 50,000 Mora)
De grote 2.8 update voor Genshin Impact verschijnt op 13 juli 2022 als een gratis update voor iedereen op de PC, PS4, PS5, Android en iOS. Bekijk hieronder de onthullingstrailer en de 2.8 presentatie.